Ultra High Pressure
Our UHP equipment is easy to transport. We can access both confined spaces with our equipment, but also take on bigger projects, such as surface blasting in flight hangars or cruise ships in dock.
We help clients all over Europe
Our HQ is in Denmark, but we help customers all over Europe. Lately, we've been to shipyards in France and Poland. This is possible because our equipment can be transported to any site or shipping dock in the world.
Eco-friendly
We use water to blast surfaces with. This method is more eco-friendly, because it reduces the byproduct from the blasting by 95%, compared to traditional grit or sand blasting.
Quality and Honesty
We take pride in the work that we do. When we take on new projects, our goal is to deliver quality results. Our approach to the task is always pragmatic and based on years of know-how and best practice.
More than 25 years of experience
Only a handful of companies can say they've worked with high pressure water blasting since 1996. That's why we're convinced that DUHP is among the best when it comes to blasting of steel and concrete surfaces.
1500 – 3000 bar
Our equipment has 1500 to 3000 bar capacity. This is typically used to remove paint and rust from cruise ships, storage silos and oil tankers. In addition, our hydrocrawler system can remove sludge and tar from concrete.
Removing rust, paint and oil on steel
Dockboy from Hammelmann (see image) is the newest addition to our UHP-family. Dockboy is our heavy duty machine and it can operate on both vertical and horisontal surfaces. It's controlled entirely by remote, which enables the operator to navigate the Dockboy with extreme precision. With Dockboy, we can take on bigger and more complex projects, because its consistency and precision speeds up the cleaning proces.
It's up to you how you want the job to be done
We do everything. Blasting with Dockboy, Robots, Hydro-gun and Manpower.
We use Dockboy and local UHP equipment. You take care of the rest.
We use Dockboy and provide you with UHP equipment and support.
Announcement to all shipyards
DUHP and our services is already well-known and represented at shipyards in Denmark. Now, we're ready to engage in international partnerships with shipyards in Europe. Therefore, we would like to reach out to all shipyard representatives and offer our surface preparation services. And we'll provide a competitive price too for removal of paint and rust on e.g. dry docks, cruise ships and oil tankers.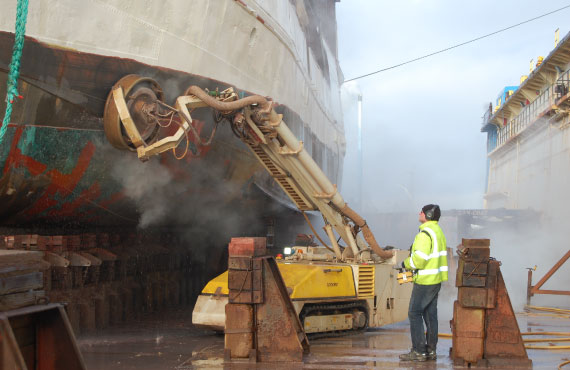 High pressure water blasting on concrete
Our hydrocrawler has a built-in vacuum system. An ideal solution when you wish to remove sludge or tar from dry or wet concrete surfaces. Because the hydrocrawler and vacuum system is a closed system, the only thing left after treatment is a spotless surface that is ready for coating. The hydrocrawler is perfect for bridges and other construction projects where a clean surface is crucial before coating.
High pressure water blasting with UHP gun or "Hydro-gun"
Our founder, Steen Andersen, began his career within UHP with a hydro-gun. Today, we still offer UHP blasting with hydro-guns, but we've perfected our service through years of experience and state of the art technology. Our equipment can deliver between 1500 and 3000 bar, and our deep understanding of UHP blasting allow us to compete on price when it comes to removal of sludge, paint and tar on concrete surfaces. We can even help you remove concrete from structures and give you acces to the steel reinforcement within.
Eco-friendly water blasting
With the hydrocrawler and vacuum system, we can collect recyclable material, such as paint, rust and water in a storage chamber. You'll gain full control of the cleaning proces – and disposal of waste material has never been easier.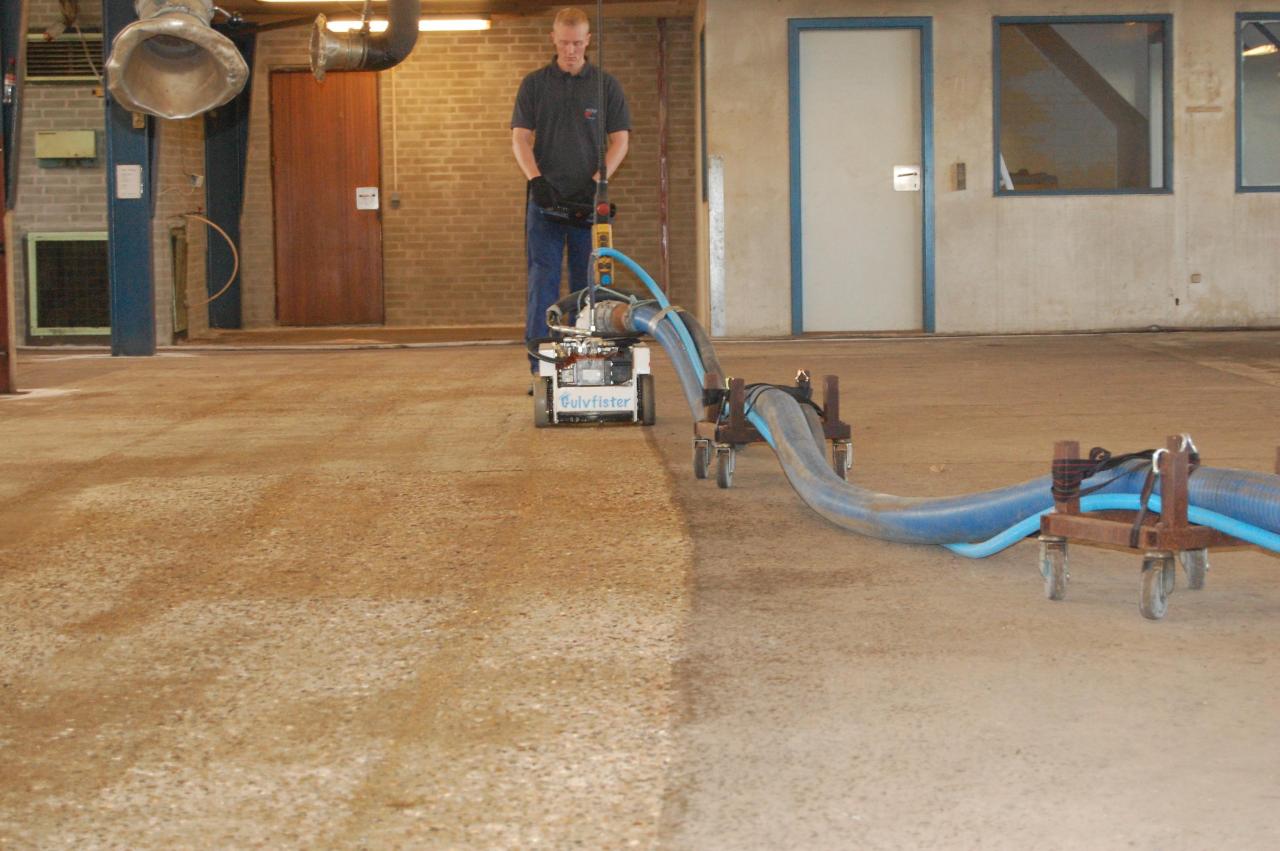 About DUHP
DUHP or Danish Ultra High Pressure is a Danish company that specialise in high pressure water blasting. We help construction companies and shipyards in Europe with surface preparation. And thanks to our technology, and more than 25 years of experience, we can say with confidence that we're among the best in the industry.
In 1996, our founder, Steen Andersen, acquired his first hydro-gun and crawlersystem. Since then, we've expanded our business with state of the art blasting equipment to meet the growing demand for our services. Now, we can solve almost any project that involves removal of paint, rust, sludge, tar and everything in-between.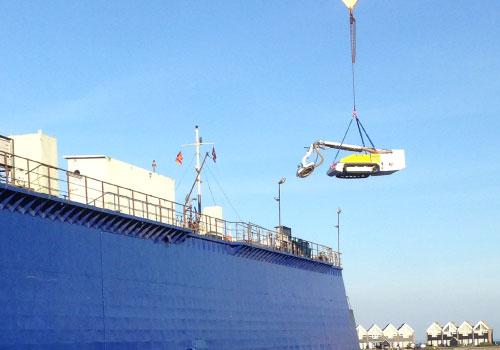 Do you have a project in mind? Let us help you.
Steen Andersen (Manager)
Dorthe Andersen (Office)
Office
DUHP ApS / VAT: 29803064
Holmmøllevej 19B, DK-8632 Lemming
Office Hours
Office
Mon-Wed: 8:00 – 16:00
Thursday: 8:00 – 15:00
Friday: 8:00 – 14:00